Here's, literally, how I flipped these:
To this:
Something within these neglected pair of floral 80s mom shorts called to me...
I guess it wasn't the crotch, because that's the first thing I cut out...
How's that for an opening line?
Here is what I did:
1. I flipped the shorts upside down. Voila! A basic flowy crop top shape.
2. I cut out the crotch to form a basic neckline. I settled with a v-neck in front and a scoop neck in the back.
3. I opened the outer seam of each leg about 6" to form arm holes. (bottom outer edges of shorts if you aren't thinking upside down yet)
4. I sewed the shoulders shut (what was the pant leg openings) from my new neck opening out to the shoulders.
5. I ironed the seam flat facing the back of the shirt and topstitched it in place.
*I love topstitching for a few reasons: definitely adds a crisp, professional look and it locks the seam down so it lays flatter and doesn't irritate you when you wear it.
6. Sneaky step: I reversed the built in pocket so it faced the correct direction to actually be usable (remember it turned these shorts upside down).
Here, the pocket is still upside down.
I then cut the pocket and flipped it and reattached it.
7. I hemmed 'in the round' my armholes roughly 1/8" seam allowance starting from armpit area, making sure to give extra reinforcement to the armpit area.
*This is important for two reasons: armpits see a lot of use and it also locks the top end of the shirt's side seam.
8. Then I used a complementary bias tape color to hem my neckline.
9. Iron all of your new seams.
DONE!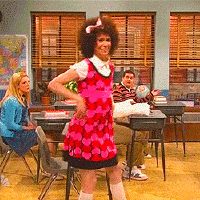 I definitely did a similar dance to celebrate.
Here are a few more angles.
I hope you are inspired!
You can find out more on my Instagram or Facebook
Love,
Ashley
#upcycling #womenstops #croptop #floral #pockets #spring #linen #urbanappealdesign #homemadewardrobe